PROJECT MANAGEMENT PERSONNEL
NAM recognizes that the selection and training of key personnel is crucial to our project's success. Starting with our key management personnel, we select and develop highly trained professionals that exhibit clear leadership qualities. Our management candidates undergo a meticulous screening & training process as part of the process of becoming a NAM team member.
Our Project Managers must meet the minimum qualifications:
5 – 10 years of custodial management experience
Demonstrated ability to handle similar-sized facility
Verified references of excellent performance and work ethics
Standard computer skills and typing ability
Effective communication, organizational, and bookkeeping skills
SUPERVISORY PERSONNEL
NAM supervisory staff are carefully selected among applicants displaying exceptional high scoring evaluations along with previous skill in managing custodians. Supervisors receive additional training along with janitorial instruction to provide knowledge of all aspects of our operation. Supervisor training includes but is not limited to;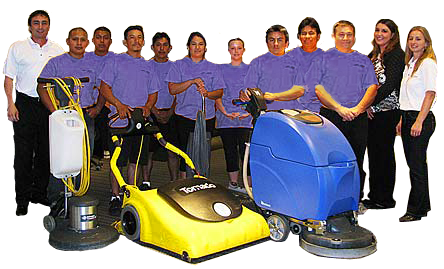 CUSTODIAL PERSONNEL
NAM recruits, reviews and selects the most qualified staff for your facility through an intensive hiring campaign. Our firm utilizes a 6-Point Hiring Process which we have developed for rating and placing well-qualified custodial personnel.
Reference checks
Background checks
Face to face interviews
Communication skills
Experience & Work History
Professionalism & Appearance
TRAINING
Upon hire, NAM staff members receive comprehensive training in service, safety, and security along with NAM protocol and customer procedures according to your facility's requirements.
NAM's intensive training program is one of our core competencies that sets our team above the rest. We utilize thorough classroom training in specific procedures and on-the-job training geared to the specifics of each facility. Personnel are also trained in various chemical applications, OSHA Safety standards, and general security procedures.